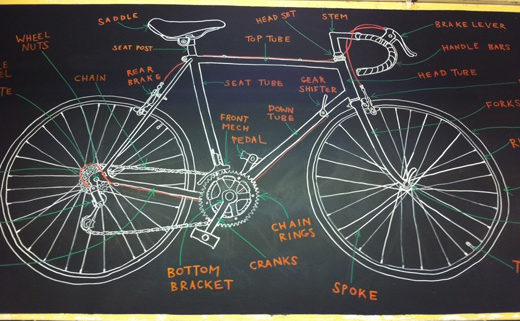 The Swedish government is set to introduce tax breaks for repairs to everything from bicycles to washing machines, reports the Guardian. The idea is that it will no longer make sense for people to discard old or broken items and replace them with new ones. If the proposals are approved by parliament in December 2016, they will become law from 1st January 2017.
In particular, the proposals attempt to address consumers' 'throwaway' mentality by cutting VAT on repairs to bicycles, clothes and shoes from 25% to 12%. People would also be able to claim back half of the labour cost (from income tax) on repairs to appliances such as fridges, ovens, dishwashers and washing machines.
"We believe that this could substantially lower the cost and so make it more rational economic behaviour to repair goods," commented Per Bolund, Sweden's minister for financial markets and consumer affairs and one of six Green party cabinet members.
Bolund estimates that the VAT cut will reduce the cost of a repair worth 400 SEK (£36) by about 50 SEK, enough to stimulate the country's repair industry. According to the Guardian, he hopes the tax break on appliances will spur the creation of a new home repairs service industry, providing much-needed jobs for new immigrants who lack formal education.
These incentives are part of the Swedish government's efforts to expand its focus from reducing domestic carbon emissions to addressing the carbon footprint of products imported into the country for consumption by Swedish people.
Sweden has cut its annual carbon emissions by 23% since 1990, and generates more than half of its electricity from renewable sources. However, emissions linked to consumption have risen. Bolund said the policy reflects international trends such as the 'maker movement' and the sharing economy, both of which have strong followings there.
"The Swedish government's proposal to introduce tax breaks for repairs is highly commendable," says MBA's CEO, Richard McCombs. "Similar initiatives could be replicated across Europe including incentives for companies to source more recycled materials for new products."
https://mbapolymers.com/wp-content/uploads/2016/12/repairs_tax_break.jpg
356
520
MBA Polymers
https://mbapolymers.com/wp-content/uploads/2017/12/MBAPolymers-logo-720.png
MBA Polymers
2016-12-06 17:38:40
2017-12-10 11:28:32
Sweden set to introduce tax breaks for repairs