Our unique DNA
MBA Polymers broke the code. But how?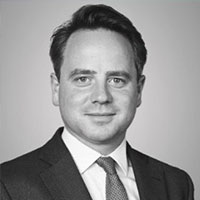 Dr. Felix-Michael Weber
CEO / Managing Director
MBA Polymers
We are changing the way the world sees plastics recycling, creating highly valuable plastic resins at a significant environmental and economic benefit to our customers. MBA Polymers broke the code and figured out how to recover pure plastics from plastics rich shredder residue. More sustainable in every sense.
Over 20 years, we have shown a commitment to sustainability and social responsibility. We will continue to sustain our vision through recognising and implementing good practice and encouraging a culture of responsibility and action in everything that we do.
Watch now: TED Talk "We can recycle plastic"
Read now: World Economic Forum Article "Turning old stuff into new stuff"
Awarded Skills
Appreciated around the entire globe.
The dedication and skill we've invested to perfect groundbreaking technologies are clearly changing the way the world thinks about post-consumer recycled plastics. They're also garnering awards and honors from many prestigious groups around the world.
Numerous international awards
MBA Polymers has been recognized with numerous international awards: MBA Polymers won the 'Young Global Leaders Award for Circular Economy SME' at the Circulars Awards in January. The Circulars are the world's leading awards for contributors to the circular economy, designed to honour circular achievements across businesses, the public sector and civil society. They're an initiative of the World Economic Forum (WEF) and the Forum of Young Global Leaders, and shine a spotlight on innovations that stand to decouple growth from resource use.
Founder and board member Mike Biddle collected the prize at the awards ceremony, which was held at the latest WEF annual meeting in January. MBA Polymers was also selected by the audience – comprised of leading multi-nationals, circular economy experts and NGOs – to win the overall 'Davos Prize' for 'the most impactful and innovative circular economy story'.
The Big SHFT
MBA Polymers received recognition from The Big SHFT as part of their series '10 Innovators Changing Our World' – highlighting the efforts of people who are leading the world towards a more sustainable future – and inspiring everyone they touch along the way.
Gothenburg Award for Sustainable Development
MBA Polymers was awarded the 2012 Gothenburg Award for Sustainable Development – widely recognised as the Nobel Prize equivalent of the environmental world. And, in November 2012 MBA Polymers was named GoingGreen's 'Company of the Year'. It followed MBA Polymers' selection as one of the GoingGreen Silicon Valley Global 200 winners signifying leadership amongst its peers and game-changing approaches and technologies.
Economist Innovation Award
MBA Polymers was selected to receive the prestigious 2010 Economist Innovation Award for Energy and the Environment. Other examples include the Thomas Alva Edison Award for Innovation, the World Economic Forum Technology Pioneer Award, and the Tech Museum Intel Environmental Award. MBA Polymers has also been selected as a Global Cleantech 100 company in both 2009 and 2010 and as one of the top five CleanTech companies in Europe.
Our Global Team
Working close together.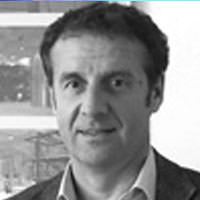 Wolfgang Ganser
General Manager Austria
MBA Polymers
I've joined MBA Polymers in 2006, excited by the idea of plastics recycling. Then I took on the role of General Manager of the Austrian production unit in 2012. I'm responsible for helping to increase the yield and output of the production unit, including developing new materials, in order to maintain our competitive advantage. I'm working closely with the sales team all over Europe and on strategy, and to understand how our products are used by customers – mostly global manufacturers – and how they could be used by other companies.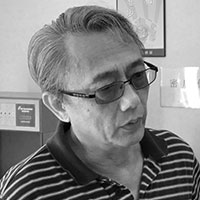 Arnold Lim
General Manager Asia
MBA Polymers
I've joined MBA Polymers in 2005 as part of the engineering team responsible for the construction and commissioning of the production unit in China. 2016 I became the General Manager of the production unit in China having key technical engineering and operations roles. In my present role I'm responsible for improving plant yield and productivity, developing new customers and applications, and implementing MBA Polymers' strategy of being a global provider of recycled plastics.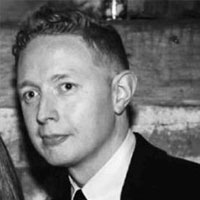 Paul Mayhew
General Manager United Kingdom
MBA Polymers
I've joined MBA Polymers in 2013 being responsible for the product development of the facilities located in China, Austria and UK. Before I spent the first years of my career in the Middle East working as a Supply Chain Manager on several high profile construction projects. Since then I've applied my commercial expertise within the recycling and environmental sector and I'm currently responsible for global sourcing into MBA Polymers United Kingdom production unit. At MBA Polymers I work together with our sales- and logistics coordinators managing the flow of material at the production unit.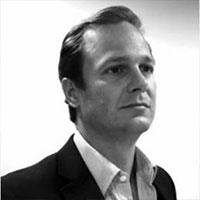 Franz-Anton Leibenfrost
Member of the Board
MBA Polymers
I'm a solutions orientated finance professional and clean energy entrepreneur. I'm a finance and clean-tech specialist based in London. Having first come across MBA Polymers back in 2010 I am excited to now be involved in supporting the team in building a global leader in the circular plastic economy.
Our Partners & Investors
Together we're making quite a difference.
EMR is a global leader in metal recycling. Privately owned with a heritage dating back to the 1940s and employ almost 3500 people operating at 150 locations around the world. The core business is the recycling of scrap metal from a range of sources such as End-of-Life vehicles/ consumer products, industry, construction and demolition. This results in sales of recycled commodities of around 10 million tonnes a year. EMR has tied up with MBAPolymers 2007 as a joint venture and has co-invested in the United Kingdom facility in Workshop. Since Dezember 2017, EMR is the 100% owner of MBA Polymers recycling facility in Worksop and has signed a long-term technology license and cooperation agreement with MBA Polymers Inc.
Müller-Guttenbrunn GmbH is a group of international enterprises with its headquarters in Amstetten, Austria. The holding company employs nearly 1400 employees. The main business focus is with the industrial processing and recycling either the trade with iron, steel and non-ferrous secondary raw materials. The Müller-Guttenbrunn Group extends eight locations across Central and Eastern Europe as a noticeable presence in the recycling sector. Müller-Guttenbrunn has tied up with MBA Polymers in 2006 as a joint venture partner and jointly invested production unit in Austria. Since June 2017, Müller-Guttenbrunn Group is the 100% owner of MBA Polymers recycling facility in Kematen and has signed a signed a long-term technology license and cooperation agreement with MBA Polymers Inc.
Elephant Equity GmbH is a private equity fund with its headquarter in Munich. Since 2006, the company is investing in the area of oil and gas, recycling and infrastructure, natural resources and energy. These investments has so far been greater than €70m for small and medium sized companies. By their investments the company does not just provide a financial injection, they also strive to mentor and provide operating as well as management expertise. In June 2017 Elephant Equity has taken over 100% of the shares of MBAPolymers Inc. from the founder Mike Biddle and several venture capital investors. Elephant Equity will integrate MBAPolymers in its other activities in the fields of recycling and waste management in Europe and emerging markets.
We're active worldwide with facilities and offices around the globe.
Within 20 years we developed to a worldleading company.
Find the product that suits your needs.