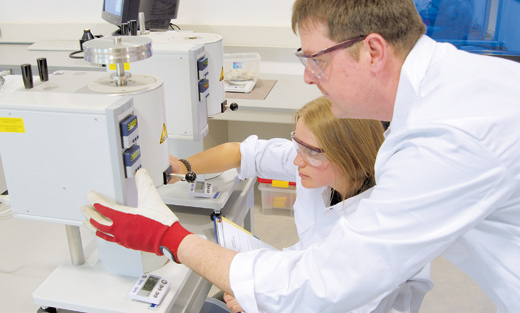 A new study exploring the environmental benefits of plastics recycling has just been published by Elsevier. Penned by researchers P. A. Wäger and R. Hischier, it covers the environmental savings generated by recycling plastics derived from electric and electronic waste, compared to waste-to-energy or landfill.
Plastics play an increasingly important role in reaching the recovery and recycling rates defined in the European WEEE Directive, the paper explains. Through the study, the researchers explored the life cycle environmental impacts of post-consumer plastics production from e-waste shredder residues (ESR). The life cycle analysis (LCA) was based on MBA Polymers' JV plastics recycling plant in Austria. We contributed data to the study, and our technical experts provided support and advice to help ensure the LCA was as accurate as possible.
Together with our JV partner Müller-Guttenbrunn, we unveiled the country's largest e-waste shredder at this plant in 2013. We now process some 30 tonnes of feedstock per year at the plant, creating 20 tonnes of recycled plastic.
In reviewing the analysis, the researchers considered both the perspective of customers delivering the residues and customers buying the post-consumer recycled plastics. Importantly, they discovered that from both sides, plastics recycling offers significantly better environmental savings compared to alternatives such as municipal solid waste incineration (MSWI) and virgin plastics production.
Incineration at a MSWI plant generates an impact four times the size of our plastics recycling facility, while producing virgin plastics generates an impact of six to ten times that of post-consumer recycled (PCR) plastics production.
Although the study clearly highlights the environmental benefits of plastics recycling (compared to existing alternatives), it concludes by suggesting that future research will also be needed to examine how hazardous substances are dealt with through the recycling process.
To read the full paper, published in Science of the Total Environment 529 (2015), please visit the Science Direct website. For more information on how MBA Polymers creates environmental savings through transforming waste plastics (including e-waste, end-of-life vehicles and construction waste) into secondary raw materials, please click here.
https://mbapolymers.com/wp-content/uploads/2015/08/environmental-benefits-recycling-plastics.jpg
313
520
MBA Polymers
https://mbapolymers.com/wp-content/uploads/2017/12/MBAPolymers-logo-720.png
MBA Polymers
2015-08-17 15:52:02
2017-12-10 11:28:33
Exploring the environmental benefits of recycling plastics