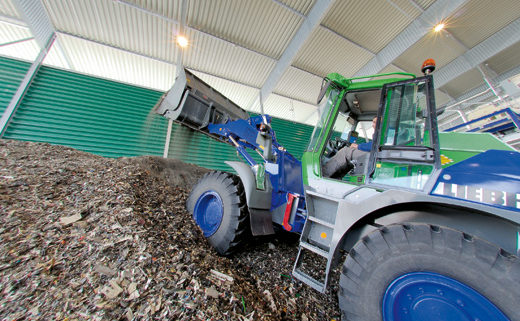 Raising plastics European recycling targets could create 50,000 new jobs across the continent and boost the region's economy, reports Plastics News. The analysis been conducted by management consultants at Deloitte on behalf of the Brussels-based trade association Plastics Recyclers Europe (PRE).
Entitled 'Increased EU Plastics Recycling Targets Environmental, Economic and Social Impact Assessment', the report highlights that increased plastics recycling could have 'a reinvigorating effect on European Union employment'.
In particular, it found that increasing plastics recycling targets within the European Union (EU) could create 50,000 jobs in Europe's plastics recycling value chain within five years. It could also create a further 75,000 indirect jobs in related industries. These figures could rise to 80,000 direct and 120,000 indirect jobs by 2025.
The report findings are complemented by a recent report from the Ellen MacArthur Foundation, which indicates that Europe stands to grow its economy by €1.8tn by 2030 by moving to circular economy. More sustainable waste management is a vital part of this transition.
The funds required to expand the continent's recycling industry – approximately €1bn by 2020 and €1.5bn by 2025 – could be 'reasonably tackled by investments from the EU and other sources,' the report argued. However, there may well be some challenges along the way: 'Setting high targets is a prerequisite to spur higher recycling performance but will not necessarily lead to increased recycling if existing barriers within the plastics recycling value chain are not successfully overcome.'
The report also advocated transparency in the calculation of targets, recycling rates and in capturing data on the quantities of recycled plastic produced. Recyclers would ideally need to report on the volumes they are producing, it suggested.
Additionally, improved collection facilities will be crucial to expanding Europe's recycling industry, particularly with just 41% of European packaging waste currently collected for recycling and approximately 25% actually recycled (the proposed target is 45%).
Recycling capacity must also be increased, since plants in the EU are currently only able to handle around half of the plastic waste collected, with the rest being exported (typically to developing countries such as China). Finally, more action should be taken to grow the demand for recycled plastic, if the increased recycling rates are to be met, the report emphasised.
Certain measures, such as tax incentives for products containing recycled plastics, could be introduced. For example, MBA Polymers has already suggested a 0% tax on recycled plastic to the UK government. In 2014, we welcomed the former Business Secretary, Vince Cable, to our Worksop plant to explain how we're building a more sustainable future for plastics, creating job opportunities and helping to forge a more regenerative economy.
The report concluded: 'Ultimately, a balance in supply of plastic waste and demand of recycled plastics needs to be established in order to enable a healthy and sustainable recycling sector.'
https://mbapolymers.com/wp-content/uploads/2015/08/job-creation.jpg
326
520
MBA Polymers
https://mbapolymers.com/wp-content/uploads/2017/12/MBAPolymers-logo-720.png
MBA Polymers
2015-08-17 15:51:02
2017-12-10 11:28:33
Boosting recycling rates in Europe could create 50,000 jobs