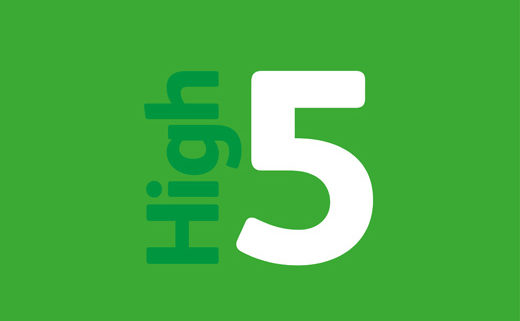 It's hard to imagine life without plastic. It's a versatile material that we encounter throughout our daily routines – from brushing our teeth, storing food or washing our clothes to watching TV or browsing the internet. Giving up our use of plastic completely would be a tough feat. But there are things we can all do to stop plastic from becoming waste. These small changes could add up to big changes in the long run, and help prevent plastic waste from polluting our oceans and damaging the environment.
Here are a few ideas:
1. Enjoy your coffee from a refillable cup
Why not grab your morning coffee with a KeepCup or thermos? Just keep it handy at home or in your car, and ask your local barista to make your favourite drink in your own cup. Then give it wash and you're ready to go again. In the same way, why not fill reusable bottles with water for day trips? Increasingly, you can also buy household essentials like olive oil from your local delicatessen by simply bringing along a glass bottle to be refilled.
2. Use your own bag for grocery shopping
These days there are many alternatives to using disposable plastic bags for shopping. Most supermarkets sell reusable bags and they're available at countless other stores – with options including canvas, jute and sustainable cotton. Finding alternatives will become ever more useful as governments gradually take action on eliminating old school disposable plastic bags. They're already illegal in California and Italy, while in Scotland there's now a 5p charge per bag.
3. Store food in durable containers
Making the switch to durable containers for food storage will save you money and is a practical way to keep food fresh. Investing in a set of durable plastic boxes or storing things in glass jars will avoid the need to buy cling film or individual plastic bags. You could even take containers with you to the shops and fill up on fruit and vegetables without using plastic bags. You could also use less plastic packaging by eating fewer convenience foods or growing your own veg.
4. Change your beauty routine
A few simple changes to your beauty routine could help stop plastic waste from reaching the oceans. For example, there's been a lot of controversy surrounding the plastic microbeads found in beauty products such as face washes. These tiny exfoliating beads can't be filtered out by waste water treatment facilities, and all too easily find their way to the oceans, where they're mistaken for food by marine species. New York has even taken action to ban microbeads in beauty products.
You could also consider using bars of soap over plastic bottled liquid soap, and selecting a straight-edge razor or a razor that allows you to replace the blades.
5. Repair, reuse or share
When household items break, find out if they can be repaired. There are plenty of repair cafes springing up, and handy online platforms like ifixit can help with advice on electronic and electrical items. Similarly, the Restart Project helps people fix e-goods both online and through 'restart' parties.
If you need to buy something new, a quick Ebay search could save time and money in finding a replacement. You could also consider sharing goods. With 80% of our possessions in use less than once a month, there's a real opportunity to get involved in the sharing economy and either rent or share goods when you need them.
https://mbapolymers.com/wp-content/uploads/2015/04/high-5.jpg
379
520
MBA Polymers
https://mbapolymers.com/wp-content/uploads/2017/12/MBAPolymers-logo-720.png
MBA Polymers
2015-04-07 15:34:15
2017-12-10 11:28:34
Five ways to reduce your plastic waste