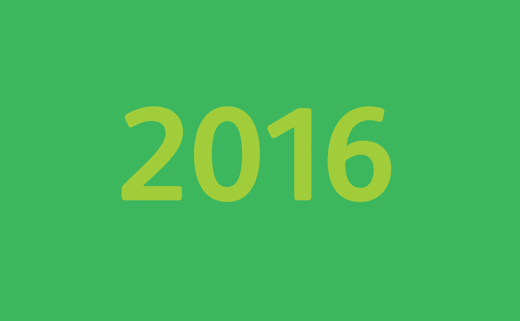 I am pleased to offer our MBA Polymers Newsletter for Q1 2016. At a time when economic conditions in the plastics recycling industry are difficult, we hope to provide a more positive overview of the sector.
One doesn't have to look very far to find positive news about plastics. In one article, we explore how MBA Polymers actually contributed to a piece of groundbreaking research, published by Elsevier and penned by the researchers P.A. Wäger and R. Hischier, which used a life cycle analysis (LCA) conducted at our JV plastics recycling plant in Austria, to clearly demonstrate the environmental benefits of plastics recycling.
Another article, "Closing the missing link in the circular economy" by Chris Slijkhuis of Müller-Guttenbrunn describes how governments in the EU are recognizing the need for policies which encourage plastics recycling. The themes discussed are echoed in a TED talk from Dame Ellen MacArthur, in which she discusses how sailing solo across the world helped her to realise that the "take, make, waste" attitude to the world's resources is fundamentally flawed, and why shifting towards a "regenerative economy" is imperative.
Indeed, the need for recycling in the plastics industry is such big news that our founder and board member, Mike Biddle of MBA Polymers was recently featured on the front cover of Recycling Today. His article "Coming Full Circle" highlights why developing the ability to turn waste into products is so crucial.
And it's not just the environment that can benefit from an increased focus on plastics recycling but the economy too. Analysis conducted by Deloitte on behalf of the Brussels-based trade association Plastics Recyclers Europe (PRE), found that increasing plastics recycling targets with the EU could help create some 50,000 jobs in Europe's plastics recycling value chain within five years, as well as acting for the catalyst for a further of 75,000 indirect jobs in related industries.
It cannot be denied that in the future, recycling virtually all plastics will need to be something that happens as a matter of course. Our business is ideally placed to meet this need.
Our focus both historically, and in the future is likely to be producing and selling virgin substitute plastics from end-of-life mixed feed streams and as such we are focusing our efforts on gaining new OEM customers. We are also the only global plastics recycling company which can recycle plastics from Electronic Shredder Residue (ESR), Automobile Shredder Residue (ASR) and Municipal waste. There is real demand for these services, and we expect that this requirement will only increase over time.
Indeed, our business is already catering to significant demand. Even in the context of difficult economic conditions, our Austrian subsidiary continues to provide solid economic performance ending the year with a strongly positive EBITDA. In Austria, with the support of our partner, Müller-Guttenbrunn, we have also begun commercial production of a PC/ABS blend – something we think MBA Polymers is unique in having accomplished.
This is an exciting time for the plastics industry, and I am excited to be at the helm of such an pioneering company, and one which I am sure will continue to be at the forefront of innovations in the plastics recycling industry.
As mentioned in the last newsletter, when I was asked to return to MBA, I promptly accepted due to the passion I continue to have for MBA and its mission. Thank you for your support and interest in topics important to our Company.
If you have any questions, please e-mail me at the address below.
Respectfully yours,
Richard McCombs, CEO
rmccombs@mbapolymers.com
https://mbapolymers.com/wp-content/uploads/2016/02/2016-big-issues.gif
368
520
MBA Polymers
https://mbapolymers.com/wp-content/uploads/2017/12/MBAPolymers-logo-720.png
MBA Polymers
2016-02-22 12:19:01
2017-12-10 11:28:33
MBA Polymers CEO Richard McCombs ambitions for 2016