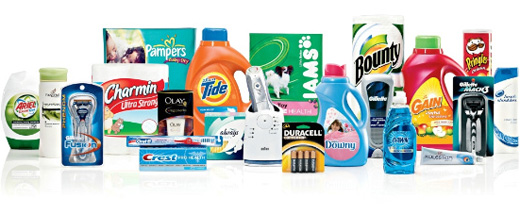 Consumer goods giant Procter & Gamble (P&G) revealed in October that it plans to expand its sustainability goals to double the use of recycled resin in its plastic packaging. It also plans to ensure that 90% of its product packaging is recyclable or that programs are in place to recycle it. In addition, P&G is working across its supply chain to replace its top petroleum-derived raw materials with renewable alternatives by 2020, the company confirms.
Both new goals form part of P&G's overarching ambition to reduce the environmental impact of its packaging. With the company on track to reach its existing goal to cut packaging by 20% per unit of production by 2020, it took the decision to raise the bar.
"It's encouraging to see major consumer goods companies taking action to replace virgin raw materials with sustainable alternatives," says Nigel Hunton, MBA's CEO. "As more companies realise the benefits of using recycled plastics in reducing the environmental footprint of their products, we'll see a growing global demand for high quality secondary raw materials."
Commenting on the news, P&G's Martin Riant said: "We continue to improve the environmental sustainability of our products across all aspects of their life cycle – from manufacturing, packaging and delivery through consumer use."
P&G is working towards 12 environmental sustainability goals as it seeks to accomplish its vision of 100% renewable energy use, 100% renewable or recycled materials for all products and packaging, and zero consumer and manufacturing waste to landfill. Since 2010, the company has achieved 70 zero-waste manufacturing sites.
In addition to its new packaging goals, the company has also revealed plans to cut its water consumption in manufacturing by a further 20% per unit of production, and provide one billion people with access to water-efficient products.
MBA Polymers' recycled plastics take 80% less energy to make than virgin plastics. To find out more, please contact us.
https://mbapolymers.com/wp-content/uploads/2014/12/p-g-packaging.jpg
214
520
MBA Polymers
https://mbapolymers.com/wp-content/uploads/2017/12/MBAPolymers-logo-720.png
MBA Polymers
2014-12-04 12:15:19
2017-12-10 11:28:36
Procter & Gamble set to double recycled plastics in its packaging